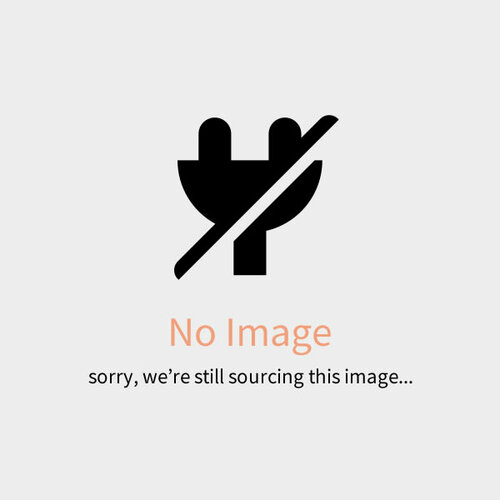 This week we've already explored some of the stories behind Fairline's current apprentices. But what skills and attribute make a good apprentice at Fairline? As we approach the launch of our 2023 Fairline apprenticeship recruitment campaign, we asked Harshika Patel, Learning & Development Partner, and Liz Howarth, Apprentice Lead, what characteristics make a good apprentice, and what they are looking for during the recruitment process.
What makes a good apprentice?
There are certain traits and attributes that people can possess which can often give a good idea of what they'll be like at work. When looking at recruiting for apprentices it's important to bear this in mind as although apprentices are also in education, when undertaking a Fairline apprenticeship, a lot of their time is spent in a busy production environment.
Some of the key characteristics we look for are a positive, can-do attitude as well as a keen interest to learn and develop a skill and/or trade. This initial interest and passion are a good indicator of how committed an apprentice will be to their programme and maximises the likelihood of success.
Due to the nature of Fairline's industry, an inquisitive nature is also a great asset when entering an apprenticeship here – the ability to ask questions and identify any opportunity to gather extra information about the skills and activities they're learning is invaluable with such a high-end, complex product. As well as these, other traits of apprentices that have excelled include good attention to detail and taking pride in their work, always wanting to produce a quality end product.
What we look for during our assessment days
As well as all the above, the assessment days give us the chance to get a better idea of personalities, as well as applicants' general approach and attitude to work. Fairline is a fast-paced environment which relies heavily on good teamwork, so we ensure the assessment days have tasks and activities that can reflect this.
Some key soft skills that we look for include reliability and punctuality, listening skills and their approach to Health & Safety, as we operate a Target Zero accident scheme within Fairline and are committed to creating a safe workplace for all. We also look for the potential for people to develop into future leaders, with good communication skills and the ability to follow instructions, whether they're written or diagrams; our internal design team and technical authors provide in-depth detail on how parts should be developed and fitted, so to ensure the quality of the boat it's essential for all our production staff to follow this guidance.
Furthermore, we look at how the apprentice applicants interact with one another as well as how they conduct themselves during breaks and between sessions, as we are focused on building a team where people have one another's backs and can work well together under pressure. Many people within Fairline have made friends for life during their time here and we know that helps create a happy, healthy, and successful team.
What makes Fairline's apprenticeship stand out above others? What makes it different?
Not only do our apprentices have the opportunity to work within the marine industry, which is unique for this area of the country, they also get to learn how their work contributes to a luxury product that is well renowned the world over.
We also operate a dedicated apprentice master or mentor scheme. This is where experienced Fairline team members essentially work with our apprentices day in, day out, to ensure they are learning the skills and processes needed to excel in their area. This means our apprentices can get stuck in using power tools and supporting on projects, asking questions when they need to, and have the support they need to excel on their apprenticeship scheme.
As well as their apprentice master or mentor, all Fairline apprentices report to a dedicated line manager and programme lead to support their journey and ensure it is an enjoyable and successful one. Liz Howarth is our Apprenticeship Lead and has been heavily involved in our apprentices' time at Fairline from day one, conducting a three-day induction to promote team building, introduce the company, share HR processes, and to ensure they were all fully informed of what their time, both at Fairline and at college, would look like.
Another stand-out feature of our carpentry apprenticeship is our dedicated onsite Practical Training Facility, which enables us to provide in-company training that is fully aligned with the college programmes; ensuring synergy between the two locations is key to a great outcome, so this facility is a great benefit for our apprentices. We operate a close partnership with Tresham College, and feedback regularly to ensure apprentices are on track with their coursework and practical skills.
Where appropriate, we also give our apprentices the chance to train on other skills and aspects of boat building, which is incorporated into their training plan. This not only enhances their skill set, but also helps them understand how all different parts of the process – or 'footprints' as we call them – work together, where their role fits in, and rely on one another to turn out a high-quality Fairline yacht.
How does the time at college complement the time spent 'on the job' at Fairline?
The internal element of the Fairline Apprenticeship Programme was designed from scratch to ensure it is fully aligned to the content delivered by the college, with the same objectives and outcomes. We have worked in partnership with our key contacts at Tresham College, Corby, to ensure it is all joined up and aligned appropriately to maximise the chance of success for all our apprentices.
There are also things that we don't, or can't, produce onsite (such as making a set of stairs). This is where the college can pick up the project and guide the apprentices through other aspects of carpentry or engineering practice.
As mentioned above, Liz will have regular updates with the college to check in on progress and understand where individuals may need extra support or guidance for either their practical or theory work.
We hope this has given a good reflection of what a Fairline apprenticeship involves, what attributes our apprentices should have, and how we support them as a company throughout their journey.
We are looking to recruit more apprentices for a 2023 intake and as we grow our business and product offering, these people are set to become a crucial part of a high performing team.
Want more information on our Apprenticeship Programme? Reach out to hr@fairline.com.